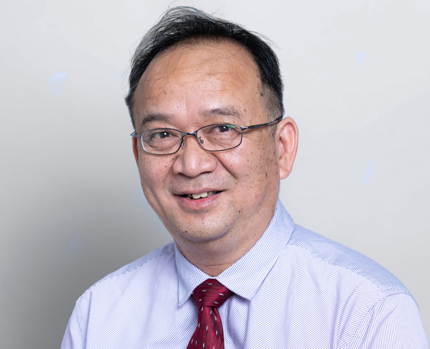 Vincent W. O. Lau
Assistant Non-Destructive Testing Manager
Our Non-Destructive Testing (NDT) engineers are highly qualified and experienced, having worked on most major projects in Hong Kong since 1966.
With CSWIP, PCN and ASNT qualifications, our experienced engineers carry out inspections using existing conventional methods as well as special methods of inspection.
For further information or to receive a quote, please contact the NDT team.
Visual Examination
Visual Examination of Fusion Welded Joint (Finished Weld)
Magnetic Particle Test
Magnetic Particle Testing of Welds or Components
Liquid Penetrant Test
Liquid Penetrant Test of Welds or Components
Phase Array Ultrasonic Test
Phase Array Ultrasonic Test – Pipelines Internal Corrosion Mapping
Phase Array Ultrasonic Test – Welding and Components Testing
Ultrasonic Test
Ultrasonic Examination of Welded Joint (Manual Method) & Components
Ultrasonic Testing of Steel Plate, Strip, Wide Flat Product, H Beams with Parallel Flanges & IPE Beams
Ultrasonic Thickness Measurement
Measurement on Ship Hull Plating and Structures with Classification (Lloyd's Register & DNV-GL approval); Storage Tank Shell & Water Pipe Wall Thickness
Radiographic Examination
Radiographic Examination of Welded Joints and Components (X-ray & Gamma Ray Source)
X-Ray Fluorescence (XRF) Test
On-Site Analysis of Composition of Metals & Alloys of Samples, Finished Components or Welded Joints
Holiday/Pinhole/Spark Test
Imperfection Detection for External Painting/Coating in Metal Substrate
Vacuum Box Test
Leak Testing on Steel Plate
Videoscope Examination
Videoscopes Examination offering the Best Image Quality available in Flexible Scopes in Confined Areas (scope size: 7mm dia. x 1.5m in length)
Job Reference
Non-Destructive Testing - Welds Testing
Date: 2019 to present
Division: Non-Destructive Testing
Project: Contract No. HAB/KTP/01 - Design, Construction and Operation of Kai Tak Sports Park at Kai Tak, Kowloon City District, Kowloon - Subcontracts for Land Piling Works
Client: Vibro (Hong Kong) Ltd (Owner: Home Affairs Bureau)
Non-Destructive Testing - Welds Testing
Date: 2018 to 2020
Division: Non-Destructive Testing
Project: New CCGT Project Unit D1
Client: Kum Shing E & M Ltd (Owner: CLP Power Hong Kong Ltd)
Non-Destructive Testing - Welds Testing
Date: 2018 to 2020
Division: Non-Destructive Testing
Project: Lamma Power Station - Unit 10
Client: Taihei Dengyo Kaisha Ltd (Owner: The Hongkong Electric Company Ltd)
Non-Destructive Testing - Welds Testing
Date: 2020 to present
Division: Non-Destructive Testing
Project: Lamma Power Station - Unit 11
Client: Taihei Dengyo Kaisha Ltd (Owner: The Hongkong Electric Company Ltd)