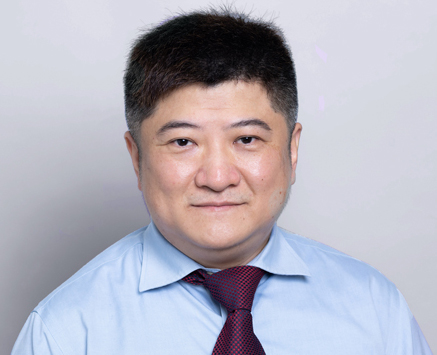 Guy P. K. Kong
Laboratory Manager
A new testing service for ETL, our Microbiology division offers a wide range of microbiological analysis of environmental water samples as well as antimicrobial tests for consumable products, such as Heterotrophic plate count, Total coliforms, Faceal coliforms, E. coli, Legionella, and the presence of amoeba and pathogens.
Our experienced technical staff design testing protocols fit for each client's product specification, and offer diverse services such as swab test analysis, antimicrobial efficacy tests in textiles and plastics, and disinfection products and water filters, amongst others.
For further information or to receive a quote, please contact the Microbiology team.
Water Testing
Legionella in cooling tower water and drinking water, including Legionella Pneumophila

Heterotrophic Plate Count (Total Bacterial Count) in Water Samples

Total Coliforms in Drinking Water & Marine Water

E. coli in Drinking Water & Marine Water

Faecal Coliform in Drinking Water & Marine Water

Presence of Amoeba

Staphylococcus aureus in Water Samples

Pseudomonas aeruginosa in Water Samples

Vibrio cholera in Water Samples

Enterococci in Water & Wastewater Samples

Clostridium perfringens in Water Samples
Consumable Products Testing
Antimicrobial Effectiveness Test on Water Filter System

Antibacterial & Antifungal Activity on Textile Materials

Antibacterial Activity on Plastics Surfaces

Antibacterial & Antifungal Removal Test on Disinfection Products & Sanitizers

Swab Test on Surfaces to Determine the Level of Hygiene

Hygienic Standard for Disposable Sanitory Products, including Face Mask

Microbiological Examination of Cosmetics
Airborne Microbe Sampling
Total Bacterial Count in Indoor Environment

Total Fungal Count in Indoor Environment
Job Reference
Total Coliform and E. coli
Date: March 2019 to present
Division: Microbiology
Project: Potable Water Quality Examination at HKJC Premises
Client: The Hong Kong Jockey Club
E. coli
Date: August 2019 to present
Division: Microbiology
Project: Provision of Bacteria Analysis in Seawater to Fish Marketing Organization
Client: Fish Marketing Organization
Legionella Bacteria Count
Date: January 2020 to present
Division: Microbiology
Project: Water Sampling & Laboratory Testing
Client: Swire Properties Management Ltd
Antimicrobial Effectiveness Test
Date: May 2018 to present
Division: Microbiology
Project: Antimicrobial Effectiveness Test on Antibacterial Products
Client: Nano & Advanced Materials Institute Ltd