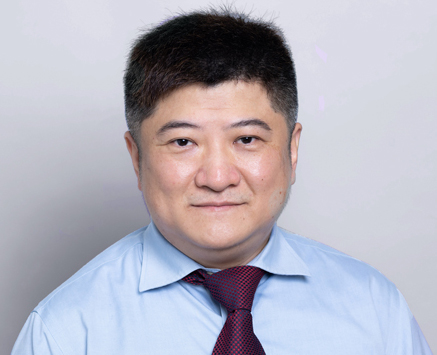 Guy P. K. Kong
Laboratory Manager
One of the very best HOKLAS accredited environmental laboratories in Hong Kong, ETL's Environmental division provides high quality services and independent testing in the analytical areas of air, dust, water, waste water, industrial sewage and noise.
With state-of-the-art machinery, our Environmental division specialises in water analysis for Heavy Metal and Non-Metallic Constituents in both drinking water and wastewater.
For further information or to receive a quote, please contact the Environmental team.
Site Work
Environmental Monitoring & Audit (EM&A)
Baseline and Impact Monitoring of Air, Noise & Water Quality
Building Environmental Assessment Method (BEAM)
Laboratory Testing
Quality Water Supply Scheme for Buildings - Fresh Water (plus) - 7 testing parameter + 4 metals

Newly Installed Fresh Water Inside Service - 8 testing parameter + 4 metals

Heavy Metal Analysis in Drinking Water

Test for Wastewater - Organic Pollutants, e.g. COD, BOD, Oil & Grease

Test for Wastewater - Non-Metallic Constituents e.g. pH, colour, SS
Job Reference
Testing on Water
Date: April 2018 to March 2020
Division: Environmental
Project: Testing Services on Water of Fish Ponds & Marine Fish Farms
Client: Agriculture Fisheries & Conservation Department
Wastewater Quality Monitoring
Date: January 2020 to present
Division: Environmental
Project: Effluent Discharge & Diesel Analysis for 2020
Client: China State Construction Engineering (Hong Kong) Ltd
Building Environmental Assessment Method
Date: March to April 2020
Division: Environmental
Project: Ma On Shan Area 90B Subsidised Sale Flats Development Hang Kin Street
Client: Wing Tat Plumbing Engineering Ltd
Environmental Monitoring & Audit
Date: May 2017 to present
Division: Environmental
Project: CV/2015/07 – Handling of Surplus Public Fill (2016-2018), Additional Water Quality Monitoring at TKO 137 Fill Bank
Client: China Harbour – Zhen Hua Joint Venture