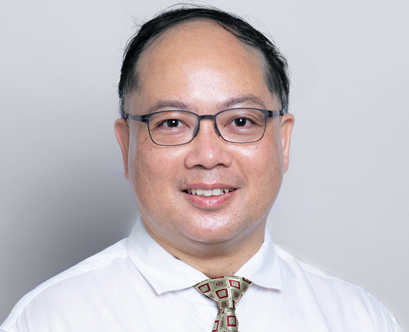 Jack C. P. Kwok
Operations Manager
With over 20 tests being offered in this division, the Building Safety Inspection services comprise of External and Other Physical Elements, Structural Elements, Fire Safety Elements, Drainage System Surveys and Unauthorised Building Works (UBWs) Surveys.
This division has engineers with over 30 years experience in this specialist field and highly-specialised machinery, rarely found in Hong Kong.
For further information or to receive a quote, please contact the Structural Diagnostics & Instrumentation team.
External & Other Physical Elements
Infrared Thermography

Hammer Tapping Survey

Visual Inspection

Tile/Render Pull-Off Test

Building Stone/Anchorage Load Test

Curtain Wall Spider Load Test
Structural Elements
Opening Up Inspection

Carbonation Depth Inspection

Concrete Core Inspection

Covermeter Survey

Ground Penetrating Radar

Rebound Hammer Test

Half Cell Potential/Concrete Resistivity

Ultrasonic Pulse Velocity

Concrete Chloride Contents Test

Vibration Test

Concrete Sulphates Contents Test
Fire Safety Elements
Professional Assessment by Qualified Professionals
Drainage System
CCTV Survey
Colour Dye Test
Unauthorized Building Works (UBWs)
Professional Assessment by Qualified Professionals
Job Reference
Curtain Wall Spider Load Test
Date: 2020
Division: Building Safety Inspection
Project: Kwun Chui Road, Area 56, Tuen Mun, TMTL 500
Client: Far East Aluminium Works Co Ltd
Anchorage/Hook Load Test
Date: 2020
Division: Building Safety Inspection
Project: KBT - 8 Heung Yip Road
Client: Sanfield (Management) Ltd
Anchor Tensile Load Test
Date: 2020
Division: Building Safety Inspection
Project: MTR Chai Wan Depot
Client: Universe Engineering (HK) Ltd
Tile/Render Pull-Off Test
Date: 2020
Division: Building Safety Inspection
Project: Tai Wai Station Property Development
Client: New World Construction Co Ltd