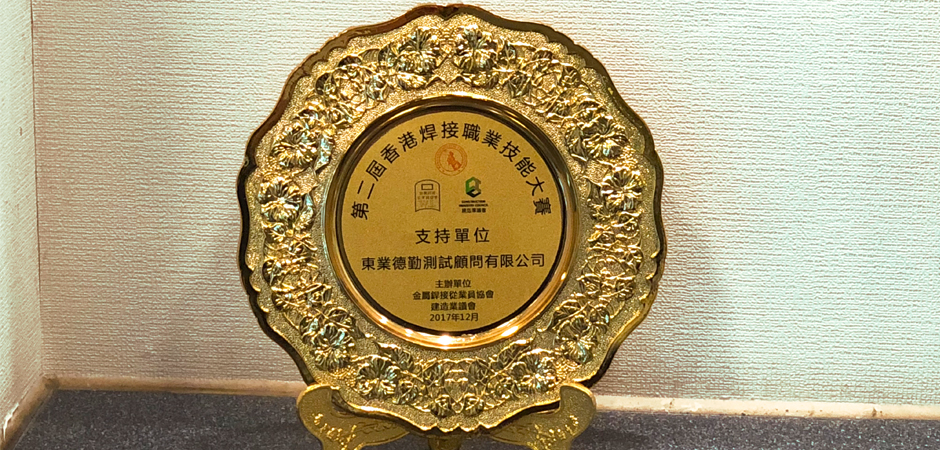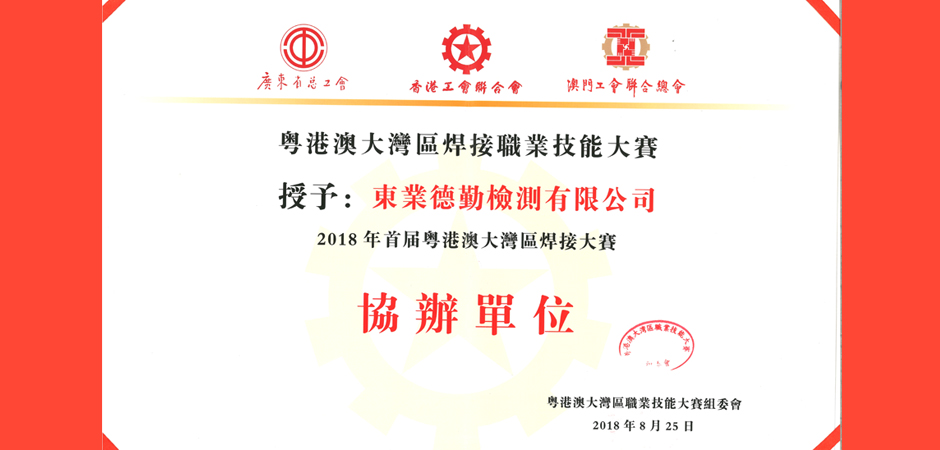 2018.09.17
Technical Assessment of Welded Samples for Welding Exhibitions
ETS-Testconsult Ltd. is honoured to have been invited to provide technical assessment of welded samples for two recent Welding Exhibitions. Both events brought together experts in the field of welding to share in-depth knowledge and offer professional evaluations of the welded samples provided by trade welders for the welding competition.
The first event took place in December 2017 at the Construction Industry Training Authority (CITA) workshop in Aberdeen. It was organized by the "Welding Industry Employees Association" and the "Construction Industry Council" with Mr. Alfred Sit Wing Hang, Director of Electrical & Mechanical Services for the Hong Kong Government, opening the event and presenting the awards.
The second welding event was the first Welding Exhibition covering Guangdong, Hong Kong & Macau that took place in August 2018. A development of the Belt & Road Initiative, the event was jointly coordinated by the Federation of Trade Unions of each area and was held at the Vocational Training Council (VTC) in Kwai Chung. In recognition of our contribution to these events, ETL received a plaque and certificate as illustrated.
To learn more about the range of services on offer, visit the Inspection page of our website by clicking here and contact the Physical Laboratory team for further details.