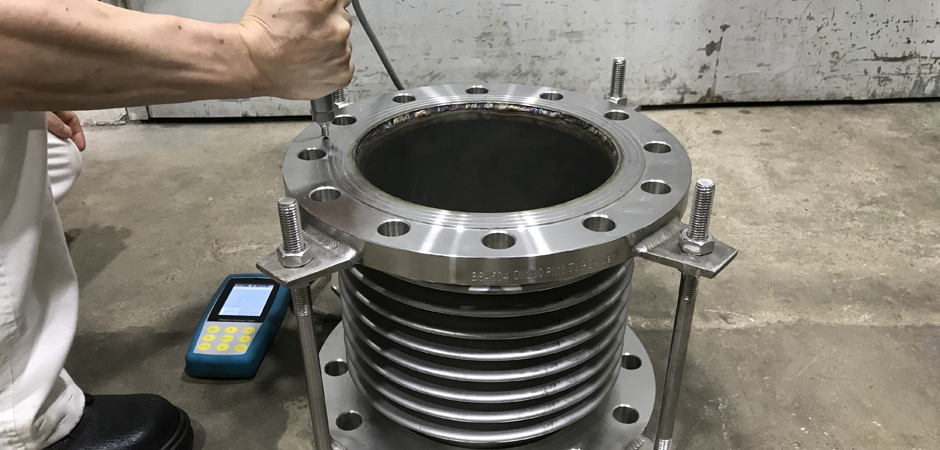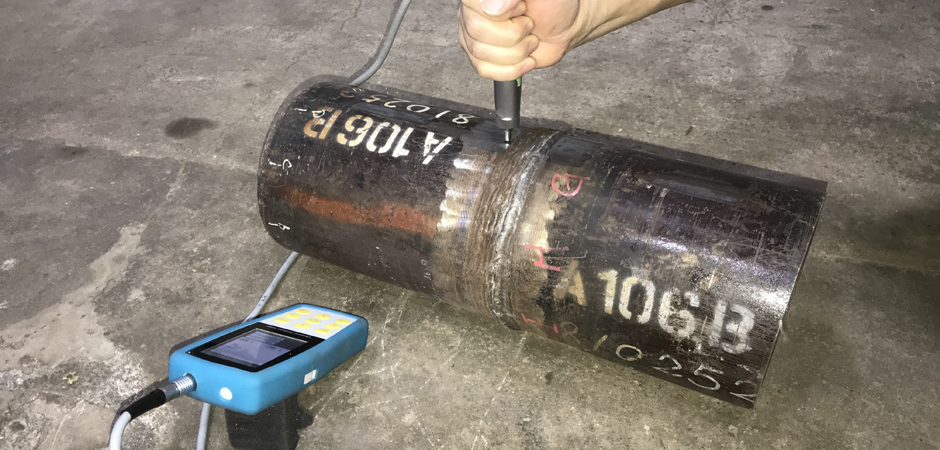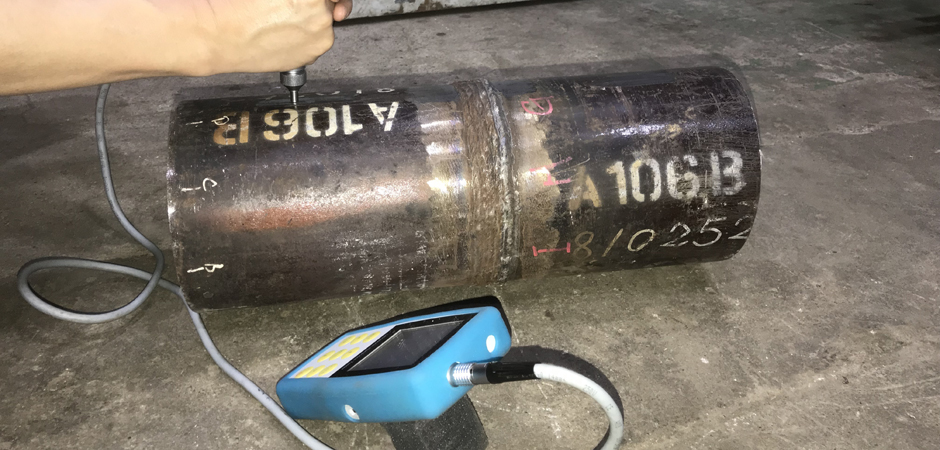 2018.07.26
Portable Hardness Testing by Ultrasonic Contact Impedance (UCI) Method
Our Inspection Department is now equipped with a portable ultrasonic hardness tester which complements our existing testing equipment using the dynamic rebound method.
This tester uses the Ultrasonic Contact Impedance (UCI) method for the determination of comparative hardness values in hardness testing. Therefore, it does not evaluate the Vickers indentation size (a tiny spot) microscopically, but electronically by measuring the frequency shift. This tester allows quick on-site testing on metallic components and weld joints. The measurement results are provided in the scales of HRC, HRB, HRA, HV, HB and MPa as per customer's demand.
Typical applications are :
Weld inspection (Base metal, weld and heat affected zone)
Heat treated surfaces or parts
Induction hardened or carburized machine parts
To learn more about the range of services on offer, visit the Inspection page of our website by clicking here and contact the Physical Laboratory team for further details.