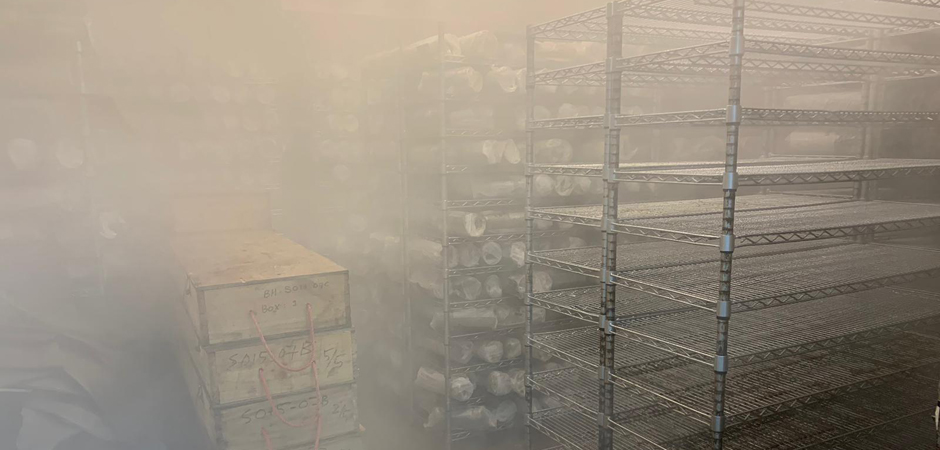 2019.03.01
Mist Room opened for Deep Cement Testing
Our newly-opened Mist Room provides an additional service offered by our Construction Materials department.
Deep Cement Mixing has become widely used in reclamation works in Hong Kong, especially in mega projects. To verify the quality and strength of the Cement Stabilised Soil, compliance tests must be carried out on samples of cement which were cast at least 28 days previously. The samples are then cut into cylinders of Length /Diameter ratio between 1.5 (inclusive) and 2 with diameter between 63mm and 100mm, ready for curing.
Controlled at 95-100% relative humidity and 20-25°C ambient temperature, our Mist Room allows for these samples to be cured before undergoing unconfined compressive strength tests to determine the quality and strength of the engineering properties of the Cement Stabilised Soil used on these projects.
For a full list of services available by the Concrete & Constituents team, click here and contact our experts for further information.