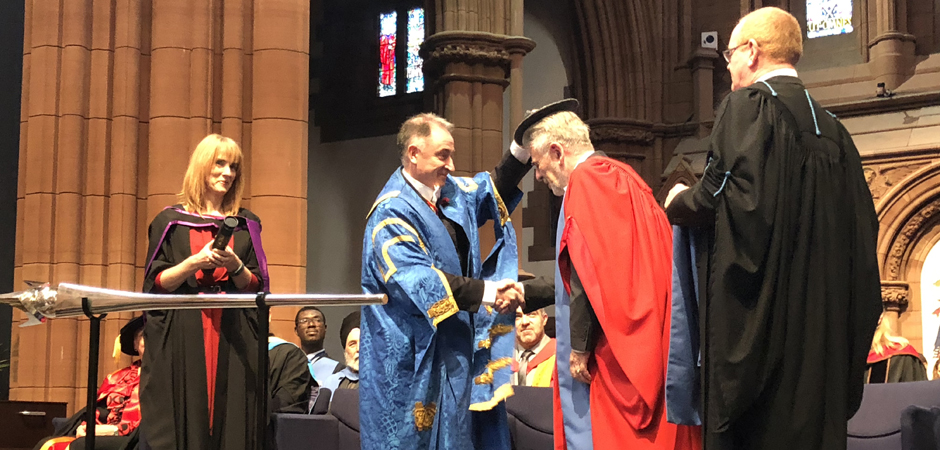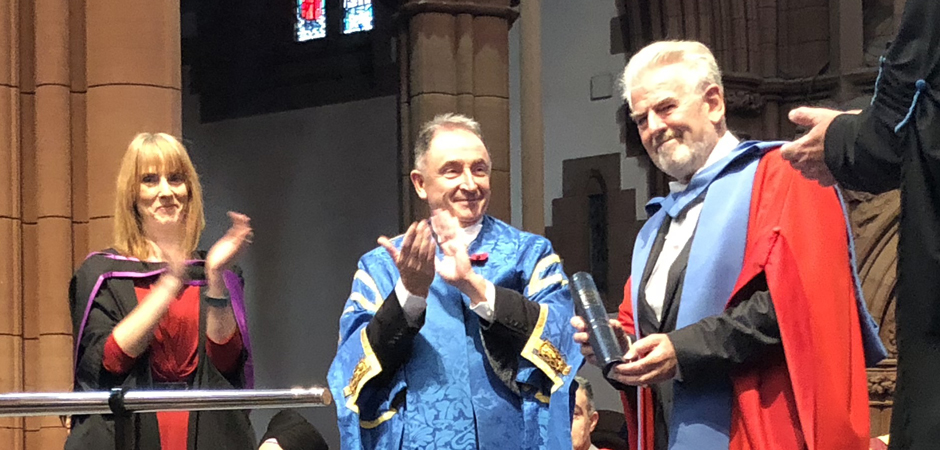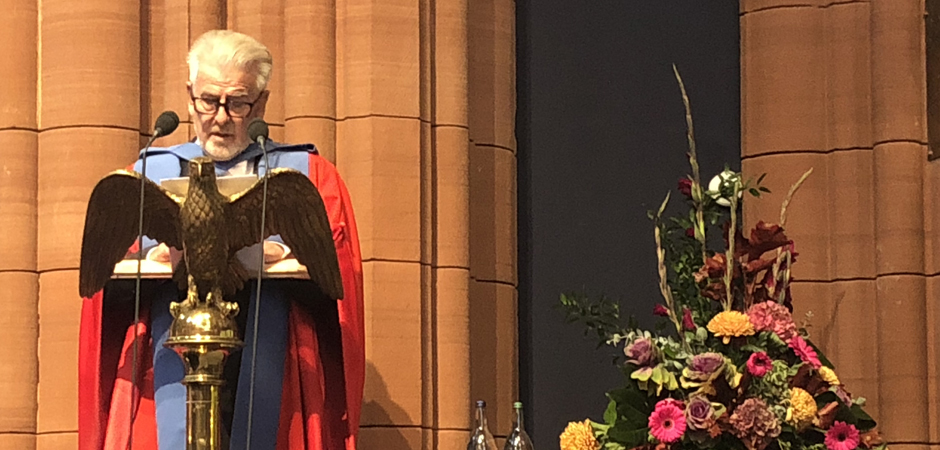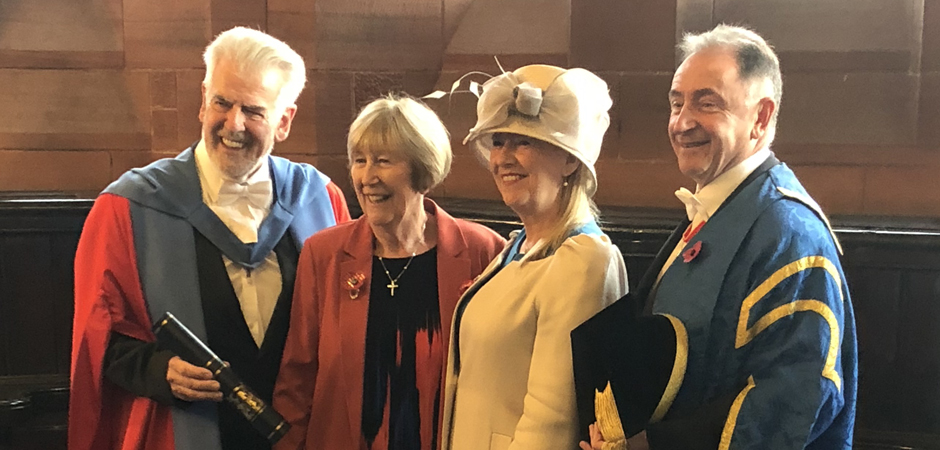 2018.12.03
ETL Director receives an Honorary Degree
The honorary degree of Doctor of the University of Strathclyde has been conferred upon ETL Director Stewart Saunders at a ceremony on 9th November 2018 at a Graduation Ceremony in the University's Barony Hall in Glasgow, Scotland. According to the Award Citation, the award "recognizes business excellence in senior roles in the Electricity Supply Industry in both the UK and overseas".
During his 48 years' service in the Industry with the South of Scotland Electricity Board (SSEB), its successor company Scottish Power, it's subsidiary MANWEB and more recently CLP Power (Hong Kong) Limited, Stewart held a number of Senior Management Roles, including Managing Director of MANWEB, Chief Executive of Selectusonline, a purchasing consortium of 6 Utilities in the UK and Chief Operating Officer of CLP Power.
Other notable recipients of honorary Doctorates from the University of Strathclyde include Chairman of SSEB, Sir Francis Tombs, and Chairman of Scottish Power, Sir Donald Miller.
Recipients with a Hong Kong connection include engineer, physicist and former vice-chancellor of the Chinese University of Hong Kong, Sir Charles Kao, who pioneered the use of fibre optics in telecommunications, as well as the 25th and longest serving Governor of Hong Kong, Sir Murray MacLehose.